Flipkart Could Add Consumer Lending Offer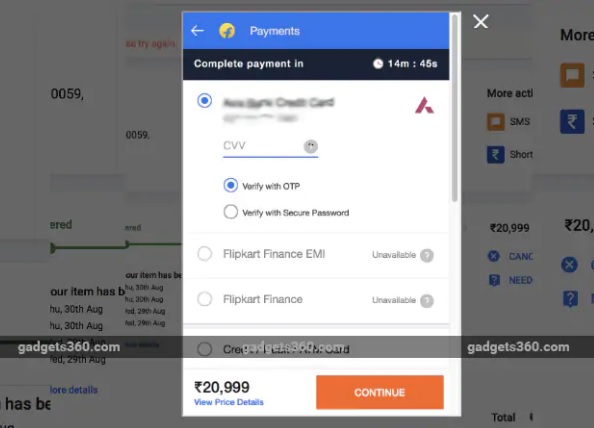 The Indian e-commerce giant, Flipkart, could soon make two new payment options available from their website: Flipkart Finance and Flipkart Finance EMI. These consumer lending features meant for both consumers and sellers are currently being tested.
Two new payment options –Flipkart Finance and Flipkart Finance EMI (Equated Monthly Installment)– have been spotted by some users on Flipkart's e-commerce site and mobile app, on the checkout page. These services are currently tested. Officially, they are "not available" for now and no further information has surfaced yet.
Earlier this year, the Flipkart Pay Later option was introduced, enabling customers to pay later for higher amounts (transactions ranging from €60 to €121).
So far, no information was provided regarding these options, even if they should be made available officially. They are consistent with the group's intent to be granted an NBFC licence and include consumer credit offers too.
Comments – Another leader aiming for the Indian credit market
These services are consistent with Flipkart's focus on fighting back Amazon, and with the fact that the market for Indian consumer lending shows strong signs of growth: more announcements are even made almost every day. Last month, they unveiled their Flipkart Plus loyalty program based on a model similar to Amazon Prime but where points are earned by recurring Flipkart customers. Meanwhile, Walmart acquired a 77% stake in this Indian platform for $16 billion. These moves further show high potential in India.
Flipkart focuses on a country where people seldom have access to such features and may be looking forward see these credit offers among possible payment options. Several players, with different core businesses, recently entered this market: Xiaomi and Tez, for instance.