FinTech: Joko Starts a Revolution, Reshapes Loyalty Cards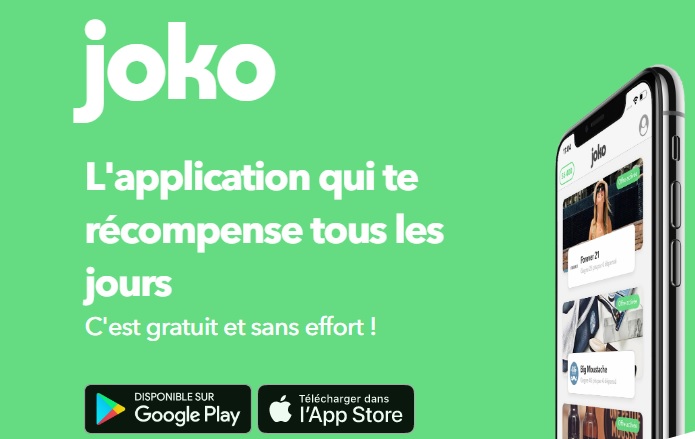 FACTS
Joko was founded in 2018 and just completed their incubation phase with a €1.6 million funding round.
Among investors: Partech, Axeleo Capital, Lafayette Plug and Play as several other business angels from the financial sector.
Joko's promise: remodel loyalty programmes via linking them to the customers' payment card.
Customer process:

Joko relies on iOS or Android mobile apps.
The users have to connect the Joko app to their bank account through a secure interface.
Their payment card becomes a universal and transparent loyalty card.
They systematically get loyalty points when paying with their card.
The app automatically lets them know when they earn points. They may swap these points for coupons in one tap, or send money to a charity.

In addition, Joko implements a customised recommendation system. The AI-powered app suggests offers relevant to the user's consumption habits.
Key Figures for Beta version

Several tens of thousands of testers
Several tens of millions of points collected
User base increasing twofold each month
Several tens of merchant partners: Printemps, Fnac, Franprix, Monoprix, Cityscoot, Heetch, etc.
CHALLENGES
Customising offers. Joko highlights loyalty offers' customisation potential. Their app is described as a lever for improving customer loyalty. Monoprix would have observed a 17% increase in purchasing amounts when customers rely on Joko.
Making customer loyalty transparent and simple. For the users, Joko keeps its promises: removing the need for cards and automating processes for collecting loyalty points at checkout.  
Adjusting loyalty offers to meet Millennials's expectations. Using smartphones as main tools for monitoring loyalty programmes could match younger customers' habits better.
MARKET PERSPECTIVE
Rather than reshaping loyalty programmes based on new, disruptive means of payment –a goal Google and Apple tried to achieve with their wallets– Joko reverses the issue and adjusts loyalty offers to the most widespread means of payment in France, i.e.: payment cards.
They also draw inspiration from many Card-Linked Offers programmes, which hit success because they built on universal means of payment.
Joko could craft this solution because the PSD2 has been implemented and bank accounts can be linked with innovative apps