Feedback: Soan raises €3.2 million to accelerate its development in the business-to-business payments market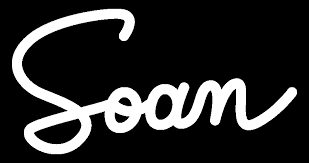 Soan is a Bordeaux-based fintech created in 2018, covering the entire value chain of business-to-business payments via a SaaS subscription platform. It has obtained a payment service provider licence to offer its solution without intermediaries and without commission. The law that will come into force in 2024 on the dematerialisation of company invoices could be a real opportunity for this new player.
FACTS
Soan is a subscription-based SaaS solution (without commission) that makes it possible to optimise :

the management of payments between companies

creation of invoices and follow-up of automated reminders

collection (in partnership with Allianz Trade)

Its Saas solution allows companies to :

pay and be paid in one click with its "Pay 1 click" solution

offer payment by bank card, payment in instalments in 3 times without charge (via MangoPay), instant transfers (via Bankin'), and direct debits (via Gocardless)

Since its creation, the fintech has raised €4.7 million.

A new round of funding (Series A) of €3.2 million, led by Seventure Partners (a subsidiary of Natixis Investment Managers) and Allianz Trade, alongside the historical investors, has been added.

CEO Nicolas Lemeteyer is already announcing a new, even larger round in the medium term.
CHALLENGES
To make a place for itself on the B2B payment market, between new entrants such as Sellsy or Pennylane and the traditional players. Soan intends to take advantage of this fundraising to accelerate its HR development, in particular to recruit more senior profiles to give young salespeople their know-how, notably via an internal sales school. Soan currently has 40 employees and plans to recruit 30 new ones over the next 12 months.

Focus on UX and functionality: Soan is focusing on its interface to make its solution easier to use. This round of funding will enable the development of new features. Indeed, its simplicity and the fact that it offers both the issuing of the invoice and its payment are what make its value proposition. The one-click payment option considerably shortens the time it takes to pay invoices, which are already in dematerialised format.

Continue to expand internationally: Europe has 23 million potential business customers, making internationalisation a crucial issue for the startup. In particular, it has launched its solution in a Spanish subsidiary in 2021.

Anticipating hyper-growth: the fintech currently has 2,000 customers and hopes to be able to manage a few tens of thousands thanks to the dematerialisation law that will come into force from 2024.
MARKET PERSPECTIVE
Cash flow, a major issue for French VSEs/SMEs. The Banque de France estimates that late payments represent nearly 19 billion euros in lost revenue, mainly for small businesses with cash flow problems. In addition, Soan estimates that each year, 19 billion invoices are issued in France, of which only 4.2% are digitised. SMEs spend an average of ten hours each week managing and dunning their invoices. With Soan's solution, 91% of invoices are paid within 48 hours.

The stakes are high for Soan, as the dematerialisation market is expected to explode by 2026, following the entry into force of the law on dematerialisation from 2024. This law introduces "the obligation to equip oneself to issue and receive electronic invoices". It will apply on 1 July 2024 for large companies, six months later for SMEs and on 1 January 2026 for the 150,000 French VSEs and SMEs.

In February 2022, Soan entered into a partnership with La Banque Postale to anticipate the future obligation for the 100,000 VSE customers to dematerialise their invoices. The POC between the two players enabled the bank to test its customers' appetite for this type of service without having to develop an in-house solution.