Donablue, the first solidarity payment card for companies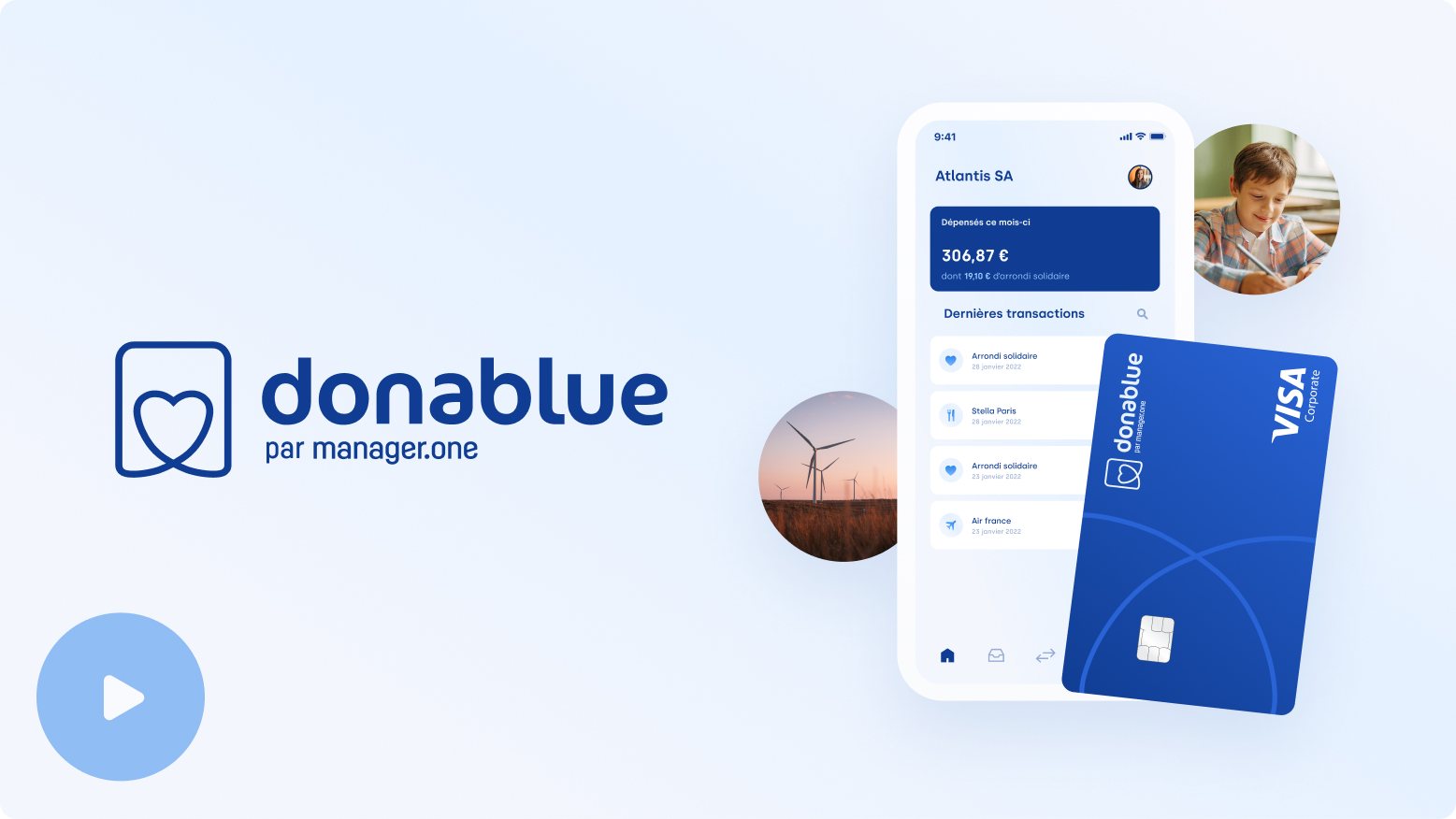 The online bank for professionals manager.one a new corporate payment card with the specificity of solidarity, based on a systematic and automatic solidarity rounding solution.
FACTS
This solution is based on fully configurable Visa Corporate cards with more than 70 functionalities that allow for better control of employees' expenses, including virtual cards, an expense management interface accessible from a computer or mobile phone with a dedicated application.

Each transaction made with a gift card is rounded up to the nearest euro.

This rounding is placed in a fund that belongs to the company since the rounding is done on professional expenses covered by the employer.

donablue undertakes to make a donation of the same amount as its clients, up to a limit of 0.5% of the amount of the transaction.

Each donation will result in a tax receipt for the company, automatically attached to each quarterly payment.

Employees choose the cause they wish to support in partnership with the Fondation de France, France's leading philanthropic network.
CHALLENGES
Boosting donations to associations: manager.one has an original positioning and is resolutely focused on the needs of its customers. This new offer, which addresses the issue of solidarity in companies, is based on two good ideas. On the one hand, it involves the company in a commitment to solidarity, since it is the company that pays for the donations. On the other hand, manager.one is committed itself and sets an example by matching donations 1:1, i.e. doubling the sums paid by companies.
MARKET PERSPECTIVE
Natixis Interépargne, the BCPE Group's benchmark in employee savings and retirement, has developed an innovative solution for one of its clients to encourage employees to donate part of their profit-sharing to their company foundation. This new feature allows employees to donate a portion of their profit-sharing and incentive bonuses paid by their company.