Payment
Blockchain
United States
Cryptos: Visa launches APIs to equip all banks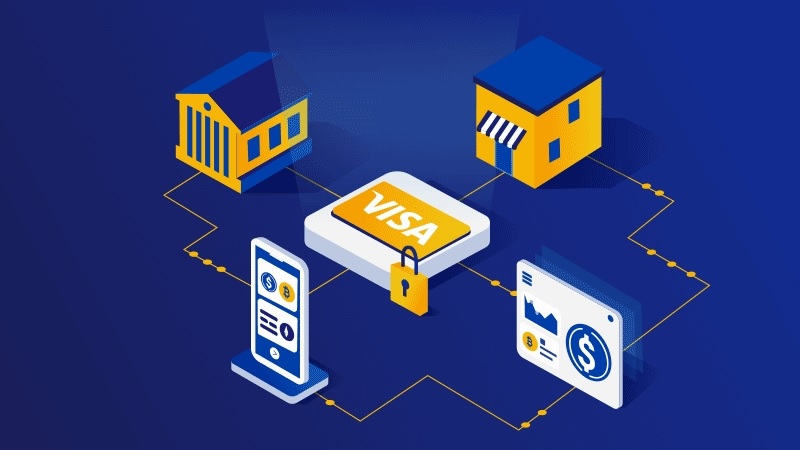 FACTS
New major announcement on the crypto-currency market: the Visa giant is working on a set of APIs for banks. Banks will be able to offer their customers the possibility to buy, store and sell crypto-currencies.
Visa relies on a technical partnership with Anchorage, the platform that holds the crypto-assets that customers will purchase, custody and trade.
These APIs are now being piloted for the first time with First Boulevard, an American neo-bank building generational wealth for the Black community.
Concretely, First Boulevard customers will be able to buy and sell Bitcoins without leaving their neo-bank's interface.
At the same time, First Boulevard will launch a Visa debit card with several features:

Payroll advances,
cash-back program
financial education tools
PFM and budget management to improve financial habits
If successful, the Visa program will be officially launched later this year.
CHALLENGES
Thanks to this first integration, Visa is entering an exploratory phase. It aims to identify the best ways for financial institutions that do not have their own crypto-trading infrastructure to leverage its platform to access the exponential market for crypto-assets. In this way, Visa is once again asserting itself as a technical partner for banks and as "the network of networks". It wants to impose its APIs to technically facilitate banks' access to the trading market, anticipating a strong take-off to come.
The choice of this first partner is also a way of underlining its commitment to financial inclusion, diversity and equality of opportunity.
MARKET PERSPECTIVE
Visa confirms a shift towards the crypto-currency market taken some time ago. The payment giant had published a report at the end of 2020 exploring the consequences of the spread of Central Bank Digital Currencies (CBD) on the world economy. A way for the payment giant to showcase its technical expertise on this topical issue.
Mastercard is not to be outdone on the subject. It wants to assert itself as a technological partner for banks. To do this, the network has chosen to develop its own test platform for Central Banks wishing to issue an MDBC.
After the involvement of PayPal last fall to facilitate the acceptance of crypto-currencies in its network, it seems that digital currencies are not about to leave the forefront of the news.