Payment Card
Payment
France
BPCE will massively distribute "Visa-only" cards for the 2024 Olympic Games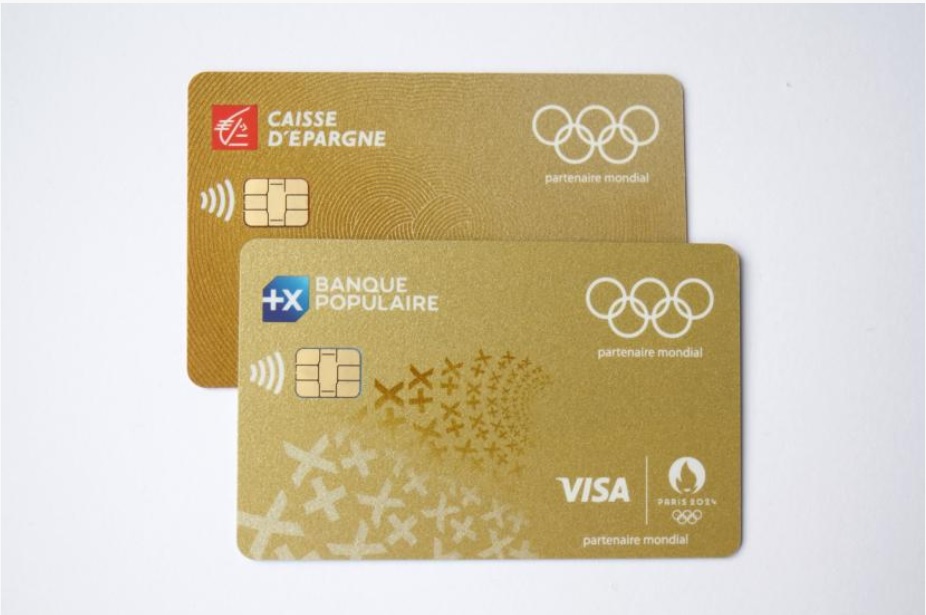 The French bank*ing group BPCE has just strengthened its partnership with the American payment giant Visa by announcing the distribution of Visa-only payment cards, i.e. cards that will not be co-branded with the CB (Carte Bleue) network, in preparation for the Paris 2024 Olympic Games. This is a way for Visa to strengthen its brand, and for BPCE to begin a vast development plan for 2024.
FACTS
Groupe BPCE will issue its first cards in the colors of the Paris 2024 Olympic Games starting next fall.
What's new is that these cards will only be stamped with Visa and will not have the "CB" logo. This is an imperceptible change for cardholders, but a real earthquake in the world of electronic payments, since these new French cards will not be supported by the technical services of the Groupement des Cartes Bancaires (GIE CB).
The two partners are thinking big and plan to distribute some 4 million bank cards by 2024.
CHALLENGES
Facing the European threat: Europe is currently working hard to build the European Payment Initiative (EPI), which aims to provide an alternative to American schemes such as Visa and MasterCard. However, by fighting against the hegemony of these schemes, Europe has finally awakened their rivalry. Through its event initiative and the launch of its "JO" card with BPCE, Visa is making a strong showing, underlining its ability to dispense with the technical services of the Groupement des Cartes Bancaires to deploy its payment services in Europe.
Strengthening the brand: With the CB logo removed, Visa cards will exist on their own, including in the eyes of end-users. The battle is also being waged at the level of end customers, where it is becoming urgent to exist as a service provider in its own right.
Develop an existing partnership: Visa and Groupe BPCE have long been partners on the theme of the Olympic Games. In 2019, they already announced that they wanted to develop innovative banking and payment experiences for fans of the Paris 2024 Olympic and Paralympic Games.
MARKET PERSPECTIVE
BPCE has agreed to strengthen its partnership with Visa for this deal but is taking a back seat to Visa's strategy against EPI. The bank reaffirms its support for the pan-European project.
The French bank's ambition today goes beyond these electronic payment issues to focus on a development plan aimed at following the company's transformation.
To this end, the group has presented three strategic axes:

conquest (by generating 1.5 billion euros in additional revenues in the future)
customer relations (with high quality services and the development of a marketplace, the details of which have yet to be defined)
ecological awareness (committing the group to concrete and measurable efforts to respect the environment)