Insurance
Innovation
France
Borrowers' Insurance: Yearly Cancellation Already Has a Cost for Banks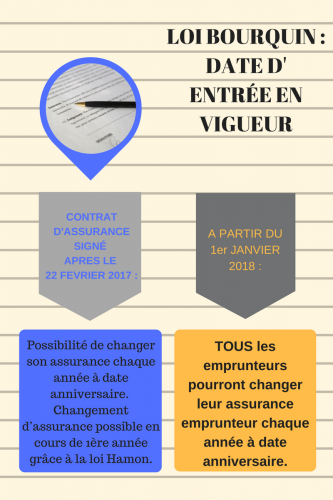 Since January this year, and in compliance with the Bourquin Amendment, consumers are entitled to renegotiate their borrowers' insurance when their contract reaches its anniversary date. Barely three months have elapsed since this amendment entered into force and banks are already losing millions.
The insurance broker Réassurezmoi –alone, and with only 10% market shares– caused 28 million euros in losses (for roughly 3,000 contracts), or 9,000 euros per concerned customer. Institutions with the largest number of contracts when it comes to mortgages especially have been impacted the most, i.e.: Crédit Agricole, La Banque Postale and Caisse d'Epargne. This specific broker led these three players to lose 13 million euros in insurance premiums since January.
According to Réassurezmoi, industry players tend to underestimate this "blast" and its long-term impact on the market for borrowers' insurance. The same broker deems that it may, in fact, cost more than one billion euros in 2018, and it would directly relate to customers walking away for these institutions.
Banks are then trying to minimise damages, through aligning the cost of their insurance policies with challengers' pricing scales.
Comments – Borrowers increasingly informed
The ability for customers to terminate their borrowers' insurance policy, initially planned within the Sapin 2 Law, had been left aside by the French Constitutional Council due to drafting issues. Senator Martial Bourquin brought it back into the spotlight when considering a draft law to ratify two orders on consumerism. He then filed an Amendment which included these provisions.
The point isn't to remove all insurance policies to do with each loan, but rather to provide consumers with a way not to have to discuss costs upon signing a credit offer. They also can change for another contract more easily, if the previous one had been signed with their bank (85% still feel they have to subscribe the policy put forward by their bank – Source: Reassurezmoi). This situation could, however, evolve very soon. A survey by the comparison website Magnolia.fr shows that 68% would likely change contract if it could even save them less than 5,000 euros. This highlights tremendous potential on a market valued at 6 billion euros, 85% of which is held by banks (source: FFA, 2016).
In recent news, the account aggregation company Linxo and French InsurTech Fluo announced a partnership on implementing a comparison service for insurance offers. In this case also, the idea is to help customers identify more relevant insurance policies.