Behavioural Biometrics for Banking Services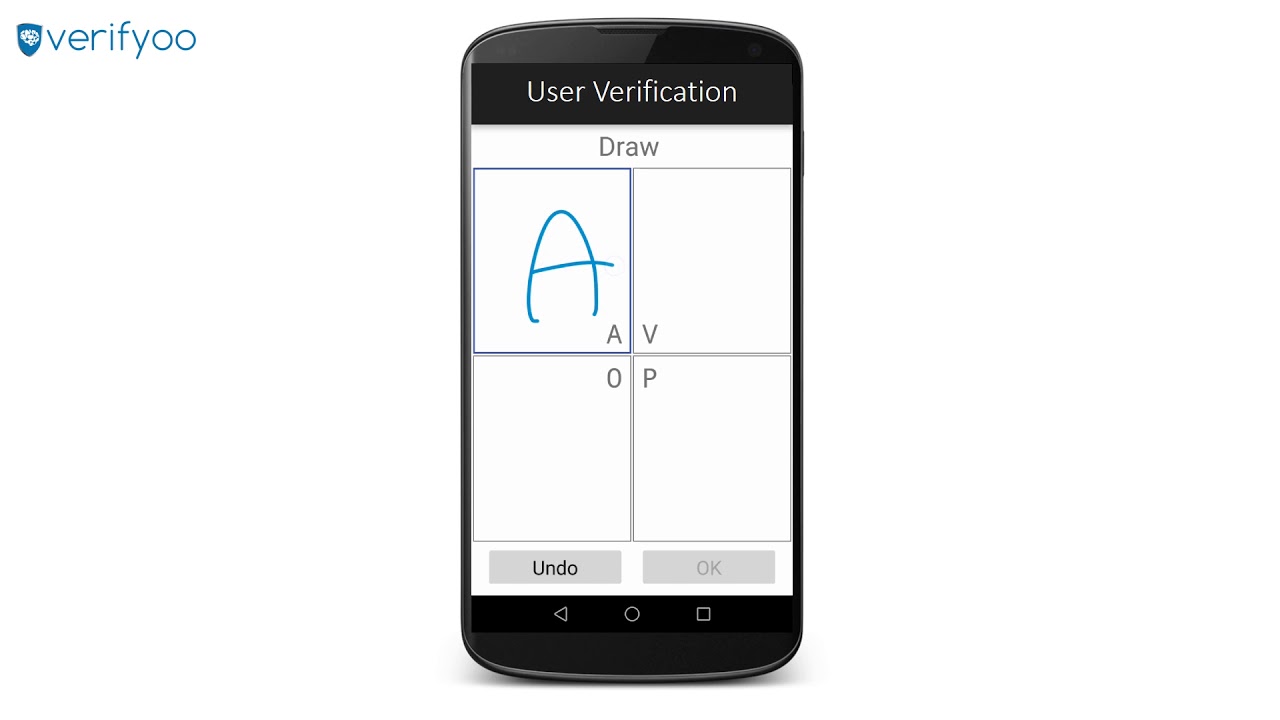 As an alternative to passwords and by way of complying with strong authentication requirements, financial institutions increasingly consider biometrics. Verifyoo now proposes to help them through this process with a new dynamic behavioural biometrics-based banking authentication service.
Verifyoo was founded in 2015 in Tel-Aviv. They designed an authentication technology mostly based on Machine Learning. The point is to provide Internet users with a means to access e-banking services based on a verifying their hand-writing.
For the user to identify the user based on his habits, Verifyoo proposes a preliminary interactive question/answer test. Upon connecting, the customer is required to write four letters on his mobile or tablet's touch screen. In order to make sure their connection isn't fraudulent, the system considered several patterns from their hand-writing, pressure, size of their finger and latency. If all elements match their specific preregistered template, his connection is instantly authorised.
Three French banks have been testing this solution for some weeks. This Israeli start-up is currently hosted at the Citi Bank Accelerator Program. One of the largest French and international payment industry players also started a pilot experiment. For now, no name has been disclosed.
Comments – New authentication process for the banking industry
According to Juniper Research, online fraud figures should grow two-fold by 2020. This considered, this Israeli start-up bets on an alternative to traditional authentication methods, with a faster and simpler process to stand out on the biometrics market. Face and digital biometrics are often deemed intrusive in Europe. Verifyoo, for their part, claims they never store any data. They secure account connections and banking data through studying cognitive behaviour.
Verifyoo attracted many financial institutions in Europe and should soon sign a Switzerland-based institution, as well. This start-up is also raising funds to subsidise their development. Other companies have been focusing on behavioural biometrics to spot fraudulent patterns online. The Israeli start-up BioCatch, for instance, designed a technology able to capture more than 500 behavioural points: hand tremors, hand-eye coordination or finger movements to strengthen their customers' security systems.