Banque Casino and Orchestra Let Customers Spread Payments in 10 Instalments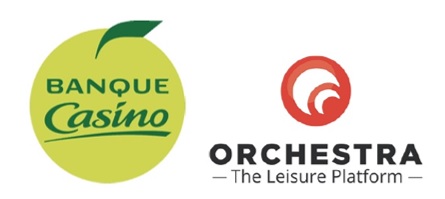 FACTS
Orchestra (French travel industry platform) adds an option enabling customers to spread card payments into 10 instalments in partnership with Banque Casino. An occasion for this institution to craft a new instalment option.
This option applies to purchases up to €3,000.
Customers are also provided an agreement-in-principle near instantly (2 minutes maximum).
How it works.

Full-digital process
Customers only need a proof of ID a payment card to rely on this credit option.

Additional services from Banque Casino are also featured (guarantees in case customers fail to pay, management of fraud risks, D+1 payment, irrevocability) as when spreading payments over 3 or 4 instalments.
ORCHESTRA           

Founded in 2005
Headquarters: Paris
Markets: France, Spain, UK
Parent company: Travelsoft
Plans to reach out for Southern and Western European markets
CHALLENGES
Diversification. This option enables Banque Casino to expand their product portfolio since splitting transactions in 3 or 4 payments may not always be relevant in the travel industry. Banque Casino stands out from competition with a near-instant decisioning process, more complex to implement for credit-based than deferred payments (spreading transactions over 3 or 4 instalments isn't viewed as credit from a regulatory standpoint).
With this offer, Banque Casino also provides consumers and merchants with more payment options and flexibility when dealing with higher cost purchases, in this case travels. The idea would be to remove possible obstacles to consumerism while being considered as a financial partner by e-merchants.
Improving conversion rates in the travel industry. Several travel industry players are looking into these payment options. Orchestra wants to stand out on this market and challenge industry leaders such as Cdiscount. They stand out through enabling customers to split transactions in 10 instalments when many rival groups stick with splitting payments in 3 (e.g.: Lidl Voyages or Belambra via Oney's solution).
MARKET PERSPECTIVE