Credit
Innovation
India
Indonesia
Philippines
Vietnam
AsiaCollect Automates Debt Collection Processes in Asia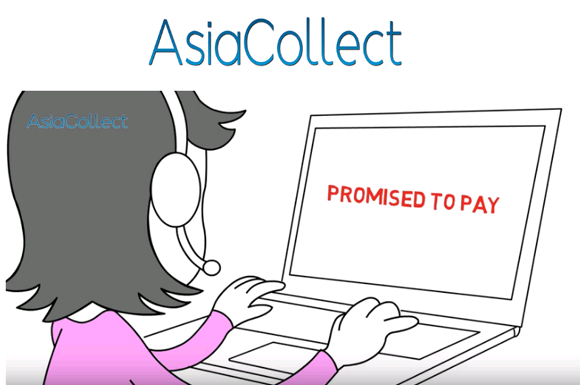 FACTS
The Credit Management Service provider AsiaCollect, which operates in Southeast Asia, just introduced a tool, called SmartAgent, for debt collection agencies, e-lenders, banks and non-banking financial institutions.
This tool is configured based on its users' loan portfolios and targeted borrowers' profiles. Small e-lenders and debt collection agencies may start with its Basic or Lite versions, while banks or non-banking financial institutions –with more diversified borrowers' profiles– can rely on the Optimise or Augment / Intel versions.
is accessible in SaaS to help lending institutions optimise their collection processes with smarter monitoring and targeting features to deal with borrowers' profiles (personal loans, credit cards, consumer credit, etc.).
AsiaCollect will make it available on their main markets in Vietnam, Indonesia, India and The Philippines, starting with the Basic and Lite versions.
In addition to this service in SaaS mode, AsiaCollect also provides tailor-made advice to lenders with nascent in-house collection processes. And they handle collections on behalf of lenders or even purchase non-performing consumer loan portfolios for these clients.
4 service levels:
SmartAgent Basic: first step towards automating collection processes. Targets: small digital lenders and collection agencies with up to 5 call centre operators.
SmartAgent Lite: Automated dialler technology and ability to interact with borrowers through combining channels (texts, e-mails, social media, IVR). Interactions can be monitored in real time through a single dashboard. Targets: medium-size digital lenders and collection agencies with 5 to 15 call centre operators.
SmartAgent Optimise: Customise interaction strategies according to borrowers' profiles, type and size of loans. Targets: banks and financial institutions with 15 to 1,000 call centre operators.
SmartAgent Augment / Intel: AI-driven debt management system including behavioural psychology to analyse borrowers' psychological and emotional state during over a call, text or e-mail, to define the best suited method for debt recovery. Chatbots are also available 24×7 to answer borrowers' queries.
CHALLENGES
Automating debt collection. With this solution, AsiaCollect aims at automating all debt collection processes at best using AI and Machine Learning features alongside traditional technologies (IVRs, predictive automatic dialling systems, texts, e-mails and social media).
Collection methods in Southeast Asia indeed remain quite rudimentary. For lenders, the point with SmartAgent would then be to further reach out for borrowers and increase credit collection rates for each targeted individual customer.
MARKET PERSPECTIVE
Just like AsiaCollect, other industry players are aiming for this market using next-generation technologies.
By way of example, Recouvr'up, Collectly or Intrum (with a chatbot) are relying on AI-based services. Also, Virteo sets links between companies facing unpaid debt, bailiffs and lawyers, to streamline debt collection. PaySwag for its part, bets on an educational approach and gamification, to the same end.