American Express opens Kabbage accounts for businesses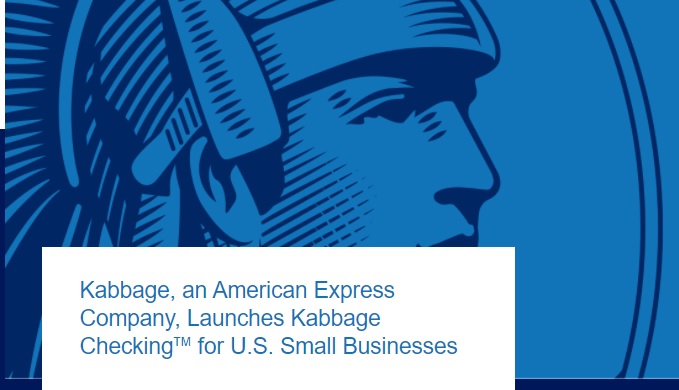 FACTS
Following its acquisition by American Express, Kabbage is now re-launching its U.S. small business account as an Amex brand.
The service, called Kabbage Checking, is the renewal of an existing service launched by Kabbage just before its acquisition by American Express. But, for American Express it is a very first time.
The group will therefore offer a business current account aimed primarily at small American businesses.
The accounts will pay 1.1% interest on a maximum balance of $100,000.
Service Features:

an account opening service in minutes and without receipts
a mobile account management application
a debit card
reserves" to put money aside
a physical cash deposit service
a mobile check deposit solution
access to a network of 19,000 ATMs
a supplier invoice management and scheduling tool
CHALLENGES
Centralize cash flow: Traditionally a leader in the small business card market, AmEx, like many of its competitors, is embarking on a transformation to become a global provider of cash management, transaction and lending services for small businesses. Key to this strategy is the current account, which provides access to deposits - an anchor for offering additional services and cash flow data.
Supporting small business development: American Express and Kabbage are committed here to democratizing a no-fee account with many additional features to establish itself as a unique player in helping cash management. American Express has also launched Kabbage Funding, a flexible credit offer between $1,000 and $150,000.
MARKET PERSPECTIVE
Kabbage is a FinTech specialized in alternative scoring for small merchants. It was acquired by American Express in late 2020, after months of negotiations and rumors.
It must be said that the combination of the payment giant and the FinTech leads to the creation of a major player in financing for American small businesses and merchants.