Amazon launches cash advances to merchants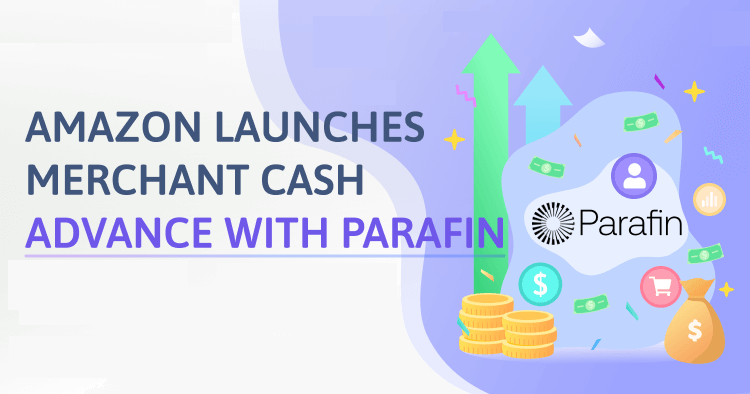 Amazon has launched a new financing solution, a cash advance for merchants, offered in partnership with Parafin. After a series of innovations in the BtoC market, Amazon has taken an interest in the BtoB market, to the point of developing a wide range of loans to VSEs and SMEs. Today, Amazon is expanding this offer by adding what has become a must-have product for marketplaces, with the idea of building loyalty among their merchants.
FACTS
Using Parafin's technology, Amazon is launching a merchant cash advance tool that provides eligible Amazon sellers with a cash advance that ties compensation to a percentage of sellers' gross sales (GMS).

Financial terms:

Amount: $500 million to $10 million

No interest, but a fixed fee based on the amount borrowed

Repayment automatically deducted and indexed to the merchant's monthly sales on Amazon; in months when no sales are received, the merchant pays no monthly instalment.

Funds are available within a few days.

Eligibility: Sellers must have at least three months of history as an Amazon seller

Amazon is launching this programme for select early-adopter US businesses and will be available to "hundreds of thousands" of eligible sellers by early 2023.

Founded in 2020 in California, Parafin makes it easy to access cash advances. The company has raised a total of $244m (including $60m in August).
CHALLENGES
Attracting US companies to the platform: accelerating inflation is putting pressure on margins, interest rates continue to rise, making it difficult for companies to borrow or use traditional financing channels. In this context, optimising cash flow is a key survival factor for SMEs.

Offering an all-in-one solution while moving up the BtoB value chain: Amazon has now become more than a marketplace, it has become a real revenue generator for SMEs.

Entering a high-potential market: there are more than 30 million small businesses in the US and 70 million small businesses worldwide, many of which do not have access to finance after the Covid-19 pandemic.
MARKET PERSPECTIVE
Amazon already offers business loans and lines of credit through Marcus by Goldman Sachs and other loans through a successful pilot with Lendistry. So much so that the e-retailer would have $1.2 billion in outstanding loans to merchants on its platform by 2022.

The start-up Parafin, which is developing a very fashionable model, namely cash advances indexed to companies' revenues, was founded by three former members of Robinhood, the star American investment application. Parafin was little known to the general public until its deal with DoorDash earlier this year.

Swedish unicorn Klarna, a fractional payment specialist, launched a similar offering for merchants on its e-commerce platform last year in partnership with Liberis, a FinTech that offers merchants the ability to index their refunds to their revenue. Other players such as Square, Stripe, Kabbage and PayPal have also launched this service.