Mobility
Innovation
France
ALD Automotive Aims for Individual Customers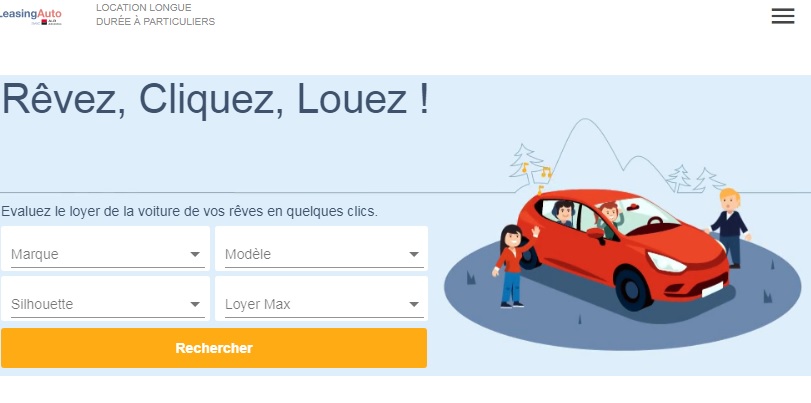 ALD Automotive –fleet management leader in France and worldwide held by Société Générale– already stressed their interest in targeting individual customers through different partnerships. This ambition is again confirmed as they launch a digital offer only meant for the BtoC segment.
Their new offer, called LeasingAuto, is described as a long-term rental solution available from a dedicated website. Individual customers are fully self-reliant, from setting up their offer to signing their contract online. They are invited to configure their rental service via choosing a car brand, model (colour, options, services, etc.) and the maximum amount of their rent. They may then compare offers available from ALD (among 8,500 products).
Regarding deliveries and returns, ALD works with partner car dealerships from whom they buy the vehicles.
Customers have to set up their personal portal via LeasingAuto to deal with the application process from beginning to end, send supporting documents and track the progress of their requests. A mobile app, MonLeasing, then takes over for contract monitoring and management.
Comments – Becoming familiar with the BtoC market
ALD Automotive claimed more than 455,000 vehicles managed in France in the end of 2016, and roughly 1.5 million worldwide. Considering these figures, they stand out as one of the leading players in financing and managing car fleets.
They partly owe their development to a partnership-based strategy, involving various alternative mobility-focused players. Through these efforts they were able to add new solutions and constantly expand their set of offers: in 2018, for instance, ALD Automotive partnered with the Finnish company Maas Global (Mobility as a Service), as well as with Drivy, AXA, and even Microsoft. They also paid special attention to electric cars: tests have been run and Switch was introduced.
In addition to these partnerships, ALD Automotive now bets on new targets (i.e.: individual customers) by way of diversifying their services.